In this article, you'll learn all about anchor text ratio and how it can be used for search engine optimization (SEO).
First, we'll explain the definition of anchor text, then move on to the best anchor text distribution for SEO purposes. Finally, you'll get a list of anchor text optimization tips for link building success.
By following the guidelines on this page, you can increase your website's domain authority and keyword rankings without fear of an algorithm penalty for acquiring unnatural backlinks.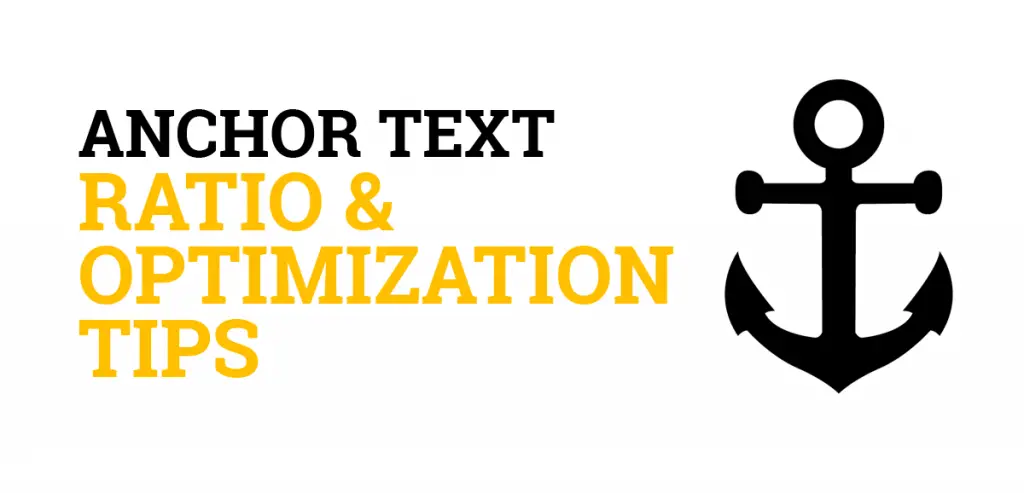 What Is Anchor Text Ratio?
Anchor text ratio is the allocation of all of the various types of anchor texts in your backlink profile. A good anchor text ratio optimization consists of several types of anchor texts, including exact match SEO keywords, keywords mixed into the anchor text, branded anchors, natural anchors, and URLs.
With a well-balanced anchor text ratio, you can experience an increase in your website's domain authority and keyword rankings on Google, Yahoo, and Bing without fear of an algorithm penalty from over-optimization.
Anchor Text Ratio Distribution
According to multiple SEO experts and link building agencies, the best distribution for anchor text optimization in SEO will depend on the page you're building links to. If you're building backlinks to your homepage, then you'll want to follow a different ratio for anchor text than an inner page.
Homepage Anchor Text Ratio
80-95% Branded, Natural, and URL anchor text.
Up to 10% Keywords Mixed into anchor text.
Up to 5% Exact Match anchor text.
Inner Page Anchor Text Ratio
35-45% Branded, Natural, and URL anchor text.
50-60% Keywords Mixed into anchor text.
Up to 10% Exact Match anchor text.
Types of Anchor Text Explained
Exact Match Anchors
Exact match anchors are backlinks that have a target keyword as an exact match phrase in the anchor text. For example, "best SEO books" or "off-page SEO". No filler words, branded text, or anything else is included in the link.
Keywords Mixed Into Anchors
Keywords mixed into the anchors are backlinks that have a target keyword in the anchor text but also other words that are not part of the keyword phrase. For example, "this forum backlink list here" or "organic SEO explanation". The words "this", "here", and "explanation" are included in the links to dilute the exact match anchor text ratio.
Branded Anchors
Branded anchors are backlinks that only have the business or company name in the anchor text. For example, "SEO Chatter" is a branded anchor text that would be appropirate to point to this website.
Natural Anchors
Natural anchors are backlinks that do not contain your target keyword phrase or a brand name. For example, "click here" or "this website" are common natural anchor texts.
URL Anchors
URL anchors are backlinks are the naked web address for the target page. For example, "https://seochatter.com" or "seochatter.com" would be URL anchors that point to the homepage of this website.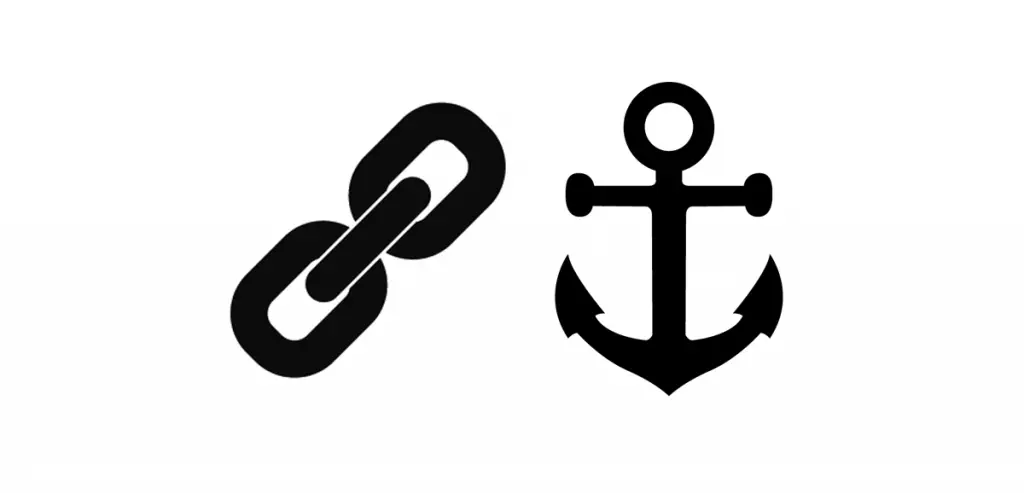 Anchor Text Optimization Tips
To get the most SEO value out of your anchor text distribution during a link building campaign, follow these anchor text optimization tips:
Make Surrounding Text Topically Relevant
Bill Slawski, who analyzes Google's patents, discovered an interesting piece of information about annotation text in Google's updated anchor text indexing patent.
In this blog post on Go Fish Digital, Bill says: "One of the noticeable things that is new in the claims in this continuation patent is the mention of Annotation text, within a certain distance from anchor text for a link, which could influence what a page that is being linked to maybe about."
The SEO theory here for anchor text optimization in SEO is that the keyword in the backlink is not the only signal the algorithm takes into consideration when passing PageRank to a web page. It seems that the words within a certain distance of the anchor text is also indexed to better understand the meaning of the linked page.
Based on that discovery, you don't just want your backlinks placed in a random paragraph on a web page. Instead, you want to make sure that the text surrounding that link also includes relevant phrases and terms associated with the anchor text because the surrounding annotation text may be stored along with it in Google's index.
Place Anchor Text Where Users Will Click On It
While having a well-optimized anchor text is good for SEO, you shouldn't just build links for keyword rankings. You should also try to generate traffic from those links to increase the number of targeted visitors who come to your website.
This tactic improves brand awareness, customer leads, and sales.
If you can influence where the anchor text is placed on the page, then by all means do it. Often, the higher up on the page inside the content, the better it is for getting clicks.
Stick to a Natural Anchor Text SEO Ratio
Google's Webmaster Guidelines states: "Any links intended to manipulate PageRank or a site's ranking in Google search results may be considered part of a link scheme and a violation of Google's Webmaster Guidelines. This includes any behavior that manipulates links to your site or outgoing links from your site."
Therefore, it's best to follow a natural anchor text optimization ratio for your backlinks. We covered these ratios for both the homepage and inner pages earlier in this guide.
Avoid Over-Optimization of Anchor Text
You may be tempted to start a link building campaign with keyword-rich anchor text because you want to extract the most SEO value out of your efforts.
However, this is not always the best SEO strategy for success because your backlink profile may be over-optimized for exact match anchors. And having too many exact match keyword-based anchors can alert Google's algorithm to a possible manipulation of backlinks, which could result in a ranking penalty.
You should always monitor your link building campaigns so that you can keep track of the anchor text ratios being used. That way, you can adjust your target anchors to maintain the proper anchor text distribution that looks natural to the algorithm.
Avoid Links from Low-Quality Sites
One backlink from a high-quality site is worth more than 100s of links on low-quality sites. So you should always strive to get links from sites with high domain authority and displayed trust to its users.
Google's algorithm tracks which sites are linking to each other, and if you're website continues to show up on low-quality sites, then your site will be deemed as low-quality as well.
The fact is that good sites link to other good sites. And if you can only achieve links from low-quality sites, then your site may not have what it takes to earn a backlink from a high-quality site and the necessary steps should be taken to improve it.
Place Anchor Text On Inner Pages
Another good anchor text optimization tip is to get your links placed on deep-level inner pages and not just on top-level pages like the homepage. Having too many top-level backlinks is a beginner SEO mistake that can cause an algorithmic or manual penalty if your site is reviewed by Google's Web Spam team.
An anchor text profile that has a high number of top-level backlinks doesn't look natural to Google and other search engines because website owners don't naturally place links on pages like the homepage, especially if the anchor text is over-optimized for a target keyword.
Anchor Text Ratio Optimization Summary
I hope you enjoyed this guide on anchor text ratio for SEO.
As you discovered, there are certain anchor text distribution ratios you should follow depending on the web page you're building links to. The home page, for example, will require a different ratio of exact match anchors than an inner page on a website.
To keep your backlink profile safe, make sure to adhere to the anchor text optimization tips provided above. Doing so will keep your links looking natural without raising a red flag for the search engine algorithms.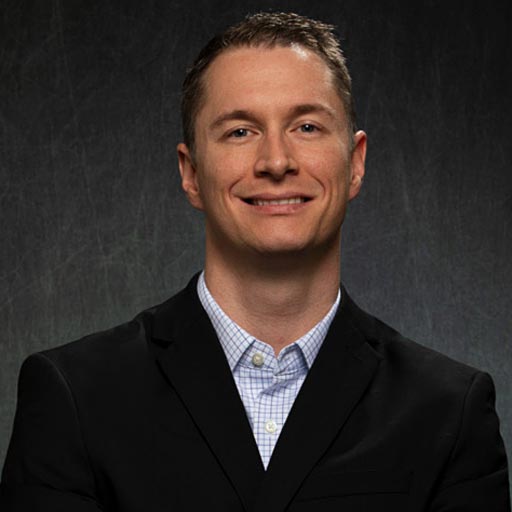 Stephen Hockman is an entrepreneur and founder of SEO Chatter. He specializes in search engine optimization and digital marketing and has been fascinated with SEO since 2005. His goal is to share the best tips and news about search engine marketing to help you get more website traffic.